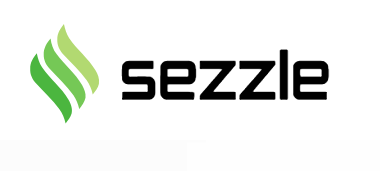 Sezzle Inc., a Minneapolis-based fin-tech firm specializing in setting up installment payments for online purchases, recently graduated from the MESA Accelerator program. Graduating from any startup course is a rewarding achievement, but doing so from MESA's, a premier startup mentoring and acceleration venture, is a signature event. It's a declaration that the company, over its near two-year engagement, has grown from a young, fledgling startup to a vibrant, dynamic software firm with strong growth potential. To the point, just two years after entering the MESA program, Sezzle IPOed on the Australian stock exchange.
Sezzle joined the MESA program in June of 2017, under the mentorship of Daren Cotter and Troy Thibodeau. At that point in their startup journey, Sezzle had begun to pivot away from their original business model and would ultimately land on one that focused on allowing shoppers to pay for purchases in installments.
Any pivot in the startup world is hard and fraught with danger. It is made harder when you work IN the business 24/7 and must then work ON it to recraft the firm, so it has a better chance to survive and, more importantly, grow!
The product Sezzle had launched the business on in 2016 and that had failed to catch on 12-months later was one that let customers pay for online orders with their checking accounts while earning cashback and other rewards. The idea was to attract consumers who were hesitant about taking on debt but wanted the rewards associated with credit cards.So, when Sezzle started working with MESA in 2017, it had begun its pivot and was starting to do the hard work of sorting out a new business model idea. And as Paul Paradis, CRO, stated at the graduation ceremony, "the MESA partnership provided us with something we needed dearly at that time, an awesome sounding board and support structure."

Paul went on to say that, "Troy and Daren provided an awesome fit and helped us through some very rocky times. The fact that Troy was a longtime sales executive and Daren was a founder, and these two had very distinct and complementary skill sets helped in these early discussions and sort through the difficult issues that needed to be addressed. Moreover, their knowledge and skills and insights helped immensely as the company embraced the new model and began operating on it."

Daren Cotter summed up MESA's role at this time, "we the mentors helped the Sezzle founders work through alternative models not by making the hard decisions for them but by being a sounding board, asking questions, and helping dialogue around what the new model could and should be."
Over its 10-year history, Mesa has found that entrepreneurs that are open to feedback get the most out of the MESA experience. Daren said that "Paul Paradis and Charlie Youakim, CEO, were great mentees because they were very open and welcoming of feedback which to any founder can be challenging. These guys were always interested in learning and hearing about where they're blind spots were and showed incredible self-awareness." Said Cotter.

At Sezzle's graduation ceremony, it was noted that the company was continuing to have exceptional growth month over month, and its mentor's see that the sky is the limit for this unique company.