There's an old saying that great minds think alike, and at MESA, we're fortunate to have such a like-minded advocate in RSM US LLP. RSM has a long tradition of supporting the communities in which they live and work. One of the ways they do this is by staying close to the Minnesota startup community and supporting MESA's mission to grow the size and vibrancy of Minnesota's software startup community.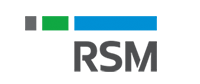 Our long-term foundation partner, RSM US LLP, has been with MESA since our beginnings. Mark Roepke, Director of Business Development at RSM met with some of the founders almost 12 years ago, and RSM became vested in supporting MESA's pro bono mentoring of emerging software startups. We spoke with Mark about RSM and its long-standing relationship with MESA. Highlights from the conversation are edited and condensed.
Mark, tell us a little about RSM in your own words.
RSM US LLP is the leading audit, tax, and consulting provider to the middle-market. We have well over 14,000 professionals in 82 cities. We're a licensed CPA firm and the US member of RSM International – a global network of independent audit, tax, and consulting firms with over 50,000 professionals in 120+ countries.
Our Minneapolis office has 850 professionals across our three lines of business – audit, tax, and consulting. We also have significant national resources in this office because our Twin Cities office was the headquarters for RSM from 1996 until about 2012. Our Twin Cities roots go back to 1946, and RSM has grown substantially over the years from a local to a regional to a national firm.
What do you believe distinguishes RSM from other audit, tax, and consulting firms?
I think it comes down to this: we go to market by industry. Our professionals have committed to no more than two industries of focus. Our people immerse themselves in the industries they serve, and that helps them truly understand the issues, opportunities, and challenges that face the businesses they serve and become not just service providers, but advisors. This is summed up in our tagline, The Power of Being Understood, and that is the foundation of how we serve our clients.
We also stay committed to the middle market. We don't aspire to be one of the big four firms. We're diligent in carving out the niche we want to serve, and we truly believe that those middle-market companies are the backbone of the US economy.
What is your role at RSM, Mark? 
I'm the director of business development. My role is to work with our professionals across all lines of business to help identify and develop relationships with companies in the markets we serve. We also want to enhance relationships with existing clients. My focus, along with many others in our Minneapolis office, is in the Technology, Media, and Telecommunications market. We have at least 1,500 professionals in the US that have Technology as their primary market, and we serve over 2,500 technology clients nationally.
Tell us what caused you and RSM to be interested in MESA?
I think back to the early days and the meeting we had with the five founding members of MESA. We articulated our experience in the Minnesota technology community and how we aspire to give back to that community and see it grow – and there was an alignment. It goes back to one of our core values as a firm, which is stewardship. Stewardship to us means leaving our clients and our communities better than we found them. That's core to us as a brand, and it's why we want to support the Minnesota technology community and MESA.
Tell us about your relationship with MESA, Mark.
We've been there from the very beginning. It's been a great relationship and exciting to watch the organization grow from five mentors to where MESA is today. It's very impressive to see who the mentors are – it's a "who's who" of executives from the Minnesota technology community. We're impressed with the talent that MESA has attracted. And it's great to see the heart that these mentors have for giving back to these entrepreneurs that are looking to build and develop their solutions within our technology community.
And we enjoy our opportunities to engage with these early-stage companies and entrepreneurs. We believe in being engaged with them early in the process, to get to understand their businesses and where they are headed. When they get to the stage in their growth where they need our help, we hope they'll think of us.
We're able to engage with both the MESA mentors and mentees when we host the MESA socials and receptions at our RSM offices in downtown Minneapolis. It's a great opportunity for everyone to network. At the last reception in November, I was impressed by not only the mentors MESA has brought into the organization but also the maturity of the mentees in the MESA program. These mentees are well-educated, experienced, committed to their ideas, and tapped into the local business community. And you see the MESA mentees that have graduated, and their desire to forge on with their ideas and to also give back – like Chad Halvorson from When I Work. He found the MESA experience so valuable, that he now wants to continue as a mentor and give back.
It's inspiring to see that and support it. It's energizing for our people to be around the caliber of mentors and early-stage software founders that MESA continues to nurture and support. We're proud to be a partner.
Are you interested in MESA's mission or joining our community? Get Involved