Minneapolis, MN – October 10, 2023  Minnesota Emerging Software Advisory (MESA), a non-profit, pro bono mentoring organization inspired to make Minnesota's software economy rank among the most vibrant and respected in the nation, is announcing its seventh foundation partner – O8. This is the third new foundation partner to date in 2023, signaling the vitality of the organization and the resonance of its mission.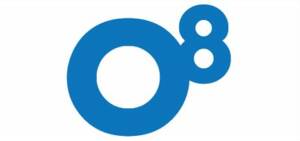 O8 is a full-service, Minnesota-based agency offering digital marketing, strategy, and web services. Its mission is to create the best agency environment for skilled people from all over the world, believing that the best, long retained and happy employees will provide the best service and results to their clients.
O8 believes that clients' digital ecosystems should be continually measured, tested, automated, and improved over time. The agency designs smart, measurable strategies to help clients drive ROI, leveraging expertise in web design, digital marketing, and technology. O8's goal is to ensure its clients' success in an ever-changing and technically complex world of digital marketing.
"We've put additional emphasis on finding like-minded partners whose goals are to give back and support a growing software startup community in Minnesota," said Jim Moar, MESA President. "O8 is excited to support our mission of growing a vibrant software community and we are pleased to welcome them to our MESA community."
O8 was introduced to the MESA organization by John Moroney, a long-time MESA mentor. The agency stays connected to many organizations across the Twin Cities and found MESA's mission to be unique.
"We are involved in several organizations," explained Cory Docken, O8's VP of Business Development. "We enjoy getting together with like-minded professionals. But MESA has a purpose, and that purpose helps our community and helps our state. We're proud to be involved."
MESA's track record and pro bono approach to coaching founders/CEOs is a good fit for O8. As an organization, O8 has worked with many Minnesota startups, helping establish a firm marketing foundation that will help them achieve their goals and grow.
Seth Viebrock, founder and CEO of O8, has a strong technology background having been a software engineer and Drupal developer. He built the agency on robust technical roots, believing that to empower clients' growth they need to have solid solutions that work and are easy to maintain.
"We take a holistic approach to marketing and work to help clients optimize the entire digital experience," Seth explained. "Our goal is to do what's right. We believe in being transparent and giving our clients control, not locking them into agreements or hosting – it's an open-source mindset. We believe in knowledge transfer, and beyond that, sharing our knowledge and expertise with the broader market. Our philosophy of sharing our insights aligns well with MESA, and we're excited for the partnership."
In business for thirteen years, O8 has experience working with B2B, B2C, technology, healthcare, med-tech, and higher education organizations. From startups to Fortune 500 businesses, institutions, and non-profits, O8 tailors and prioritizes its approach for the highest positive impact with agile, right-sized solutions to meet its clients' needs.
O8 is MESA's seventh partner organization and joins existing partners RSM LLC, Modern Logic, Wise IT Consulting, Saul Ewing Arnstein & Lehr, TriNet, and Cherry Tree Associates.
About MESA
Minnesota Emerging Software Advisory (MESA) is a non-profit mentoring organization whose mission is to make Minnesota's software community among the most vibrant by providing C-level pro bono mentoring for CEOs of emerging software companies. MESA offers a deep bench of experienced software industry executives from a wide spectrum of disciplines, matching these volunteer mentors with early-stage startups to meet their specific growth needs. MESA has mentored more than 79 emerging software companies in Minnesota. Graduates from the MESA mentoring program have gone on to achieve new levels of success. Of the 38 MESA graduates to date, 21 have had major capital events – either a significant capital raise, acquisition, or IPO, and thousands of jobs have been created. For more information, visit https://www.mesagroup.org/
About O8
O8 is a digital agency supporting clients with transparency, agility, and deep expertise. A Minnesota-based agency, O8 offers digital marketing, strategy, and web services. Its main mission is to create the best agency environment for skilled people from all over the world, believing that only the best, long-retained, happy people will provide the best service and results to our clients. O8 believes clients' digital ecosystems should be continually measured, tested, automated, and improved over time. Deep web design, digital marketing, strategy, and technical expertise maximize O8's ability to drive ROI. O8's goal is to ensure clients' success in the ever-changing and technically complex world of digital marketing and, above all, to have their back! https://www.o8.agency