Tell us a bit about your background, Jason.
Early in my career I wrote software, and while software is in my blood, I found that coding was not.
I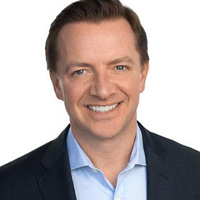 started my first business when I was 24 – a consulting firm doing software development, and then another software business focused on the medical device field. In the early 2000s, I joined established software firms to lead their sales and marketing efforts. I was at Shavlik Technologies for 7-8 years leading worldwide sales. Shavlik was a great local success story and was acquired by VMware in 2011. After VMware, I joined Jamf to lead their global marketing and sales efforts.
After Jamf, I joined Delegat in 2015 as CEO to productize its assets, build go-to-market capabilities, and ultimately to grow. At Delegat, we focus on solutions for the restaurant industry. Today, restaurants have a technology stack and disparate solutions to run their business – from point-of-sale to inventory, voice-of-the-customer to drive-thru timers, and more. Delegat aggregates and cleans the data from those systems and makes it useful while highlighting areas for improvement.
When did you become a MESA mentor?
I joined MESA as a mentor in 2015. I got to know two MESA mentors, Todd Krautkremer and Dan Kinsella, when I was at Shavlik and Jamf. When I joined Delegat as CEO, they reached out to me to make me aware of the organization and its mission and asked me to join.
What attracted you to MESA?
I was personally interested in MESA to connect with other senior tech leaders. C-level jobs can be lonely, so it's valuable to be able to connect with other senior leaders who are going or have gone through similar challenges. And having started companies, sold companies, raised capital, and scaled businesses – I felt my background could help MESA software startups get their go-to-market engine going.
I was also drawn to MESA's mission – it's not pay-to-play and no equity is involved in working with our mentees. This creates an environment where our advice doesn't have to be loaded or packaged to serve some agenda. Our only agenda, MESA's only agenda is to help these companies not only grow but flourish and become a part of the larger technology community, creating jobs, and growing the economy.
Are there any highlights from your experience working with MESA mentees?
Whenever one of our companies graduates from the MESA mentoring program, it's a badge of honor not only for that founder/CEO but for their mentors as well. One that stands out for me is VidGrid. We worked with the founder/CEO Nick Stokman as he went through raising capital, building a board, and creating the product strategy. Shortly after VidGrid graduated they were acquired by Paylocity for a measurable exit.
Currently, I'm working with Reflection Sciences, which delivers training and tools for assessing executive function in early childhood and beyond. There is compelling data that says if we can assess executive function early and provide improvements, children are better prepared for school and academic as well as career success. The IP for this solution came out of the University of Minnesota, and it's been very interesting to work with a company that has come out of academic space and help them commercialize it.
What does mentoring mean to you?
It's very stimulating for me. Conversations with our mentees as well as my mentor partners are always energizing. And these conversations are a collaborative exchange of ideas and information. It's very bi-directional and I believe, mutually beneficial.  I feel like we make a difference and help the mentee avoid pitfalls and mistakes – and get them from point A to point B faster. But I'm also continuing to learn about different industries and different use cases through those conversations.
Any final thoughts?
The software startups in the MESA program are very interesting. I enjoy the MESA candidate pitch sessions and seeing what new ideas are out there, and the networking opportunities with the rest of the MESA mentors. It's a great organization to be a part of.