Minneapolis, MN – September 27, 2023  Minnesota Emerging Software Advisory (MESA), a non-profit, pro bono mentoring organization inspired to make Minnesota's software economy rank among the most vibrant and respected in the nation, is announcing its sixth foundation partner – Wise IT Consulting.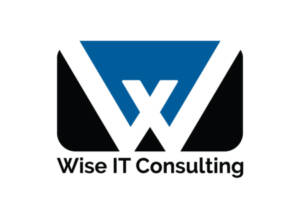 Wise IT Consulting is a Minnesota based company focused on delivering IT talent the way their clients want it. Whether a client is looking for contract, contract to hire or direct hire; Wise IT has proven to deliver highly qualified consultants that often exceed clients' expectations. Unique in the industry – Wise IT provides complete rate transparency, and matches not only skills, but culture as well. As a result, clients know they are getting a fair deal that meets the needs of all involved.
As an IT talent and recruitment firm, Wise IT Consulting works in partnership with its clients to understand their goals and needs, and then identify the specific software and IT consultants with the right fit.
"We are fortunate to have Wise IT Consulting as our sixth partner organization," said Jim Moar, MESA President. "Like MESA, Wise IT Consulting cares deeply about Minnesota's technology environment. As an organization, they are passionate about giving back and seeing our software ecosystem and economy thrive. We are pleased to welcome them to our MESA community."
With 79 Minnesota-based emerging software companies mentored, MESA's track record and pro bono approach to coaching founders/CEOs was a natural fit for Wise IT. Wise IT's technology expertise aligns well with those MESA mentees looking to add essential IT staff or scale their software solution, on either a full-time or fractional basis. And both are driven by the desire to help emerging growth software businesses achieve their goals and grow.
Dan Wisniewski, founder and CEO of Wise IT Consulting has deep roots in the IT and software development community. As a past software developer himself, he moved to the Twin Cities in 1997 and successful built and ran satellite offices for two IT consultancies. In 2016, he launched Wise IT Consultancy and over its seven years in business, has built a thriving business.
"I first became acquainted with MESA several years ago through Kevin Spanbauer, who was deeply involved in the MESA community," explained Dan. "More recently, I met with John Moroney who is also deeply invested in MESA and its mission. Like MESA and all its mentors, I'm interested in giving back to replenish and grow the software resources in the Minnesota technology community."
Dan continued, "My philosophy in partnering with MESA or any not-for-profit organization, is what can I do to support the mission? How can I be of greatest service to the organization and help?"
Wise IT Consulting works with start-ups to Fortune 100 Companies, providing an approach that is tailored to meet the specific needs of each client. Focused on the best way to help its clients, Wise IT delivers the right IT service solution to meet the needs at any business stage. Having been technologists, they understand the language and needs of their clients and their consultants, Wise IT ramps up and delivers the right resources quickly, equitably and fairly.
Wise IT Consulting joins RSM LLC, Modern Logic, Saul Ewing Arnstein & Lehr, TriNet and Cherry Tree Associates as the sixth MESA partner organization.
About MESA
Minnesota Emerging Software Advisory (MESA) is a non-profit mentoring organization whose mission is to make Minnesota's software community among the most vibrant by providing C-level pro bono mentoring for CEOs of emerging software companies. MESA offers a deep bench of experienced software industry executives from a wide spectrum of disciplines, matching these volunteer mentors with early-stage startups to meet their specific growth needs. MESA has mentored more than 79 emerging software companies in Minnesota. Graduates from the MESA mentoring program have gone on to achieve new levels of success. Of the 38 MESA graduates to date, 21 have had major capital events – either a significant capital raise, acquisition, or IPO, and thousands of jobs have been created. For more information, visit https://www.mesagroup.org/
About Wise IT Consulting
Wise IT Consulting is a Minnesota based company focused on delivering IT talent the way their clients want it. Whether a client is looking for contract, contract to hire or direct hire; Wise IT has proven to deliver highly qualified consultants that often exceed clients' expectations. Unique in the industry – Wise IT provides complete rate transparency, and matches not only skills, but culture as well. As a result, clients know they are getting a fair deal that meets the needs of all involved. Wise IT partners with start-ups to Fortune 100 businesses aligning goals and providing an approach tailored to their specific needs.  https://wiseitconsulting.com/