Tell us a bit about your background, John.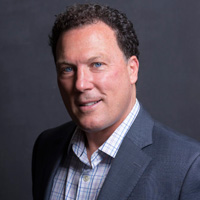 I often say that I've had two careers. I have an electrical engineering degree and worked as a process engineer for Texas Instruments when I first got out of college. I did spend quite a bit of time in manufacturing and was ultimately a plant manager for Lifeline Systems. While working there I went to graduate school in Boston to get my MBA and realized there was this new opportunity with PCs and networks, and ultimately found myself in software. I started a VAR selling and implementing an ERP for manufacturing from Fourth Shift, originally based in the Twin Cities. And that's how I learned to sell software. We grew to be one of their largest business partners, were acquired and I led sales and services covering New England and Mid-Atlantic states. Later, I got recruited and moved to the Twin Cities to work for another manufacturing software company as VP of Sales. After that I joined an early SaaS business providing enterprise quality and regulatory solutions.
When did you become a MESA mentor?
I first heard about MESA from Kevin Spanbauer and met with Jim Moar, two of the founders of MESA. Kevin told me about MESA and their mission, and I was very interested in what the organization and the community of mentors were doing for Minnesota software startups. I joined as a mentor in 2017, about six years ago now.
What drew you to become a mentor?
I look at myself as a bit of an educator and I wanted to give back. I was looking for a mission beyond myself and a bigger purpose that would allow me to bring some value to individuals and emerging software companies. I also had two great sales mentors who coached me, and I appreciate the effort and value they offered me. That's how I came understand what mentorship can provide. I've learned a lot about selling software, building a sales discipline, bringing on and mentoring and managing a sales team. I thought I could help companies with that critical aspect of starting and growing their business. And as someone who has gone through that startup exercise a couple of times, I understand how complicated and challenging it can be to start and grow a business.
Are there any highlights from your experience working with MESA mentees?
I was delighted to partner on a real rock star company in our MESA community: Dispatch. Early in the relationship it was clear they had the recipe for sales but needed some guidance on raising money. Because MESA has a deep bench of mentors with a variety of expertise, Kent Lillemoe joined to advise and help Dispatch with capital raises. I'm now working with Delve Health, and they are growing and adding sales staff. I'm also working with Dan Kinsella, another MESA mentee, on NorthTeq. It's energizing and interesting to work with companies in different sectors – Delve Health has enhanced solutions for clinical trials and Northteq's focus is fintech with a lending solution platform.
What is it about mentoring and working with these emerging software companies that keeps you going?
I like learning about these businesses and being a participant in something that is growing and evolving. It feels good to see a founder and their business grow and to feel that you had some kind of a role in that. I also think that most mentees don't know what they don't know. As a MESA mentor, I can be an educator and a coach to help them do what they are looking to do. Throughout my career, one of the things I've enjoyed the most is coaching people to be successful. With MESA, I get the opportunity to do that.
Are you interested in the MESA mission and joining our community of mentors? Contact us today!